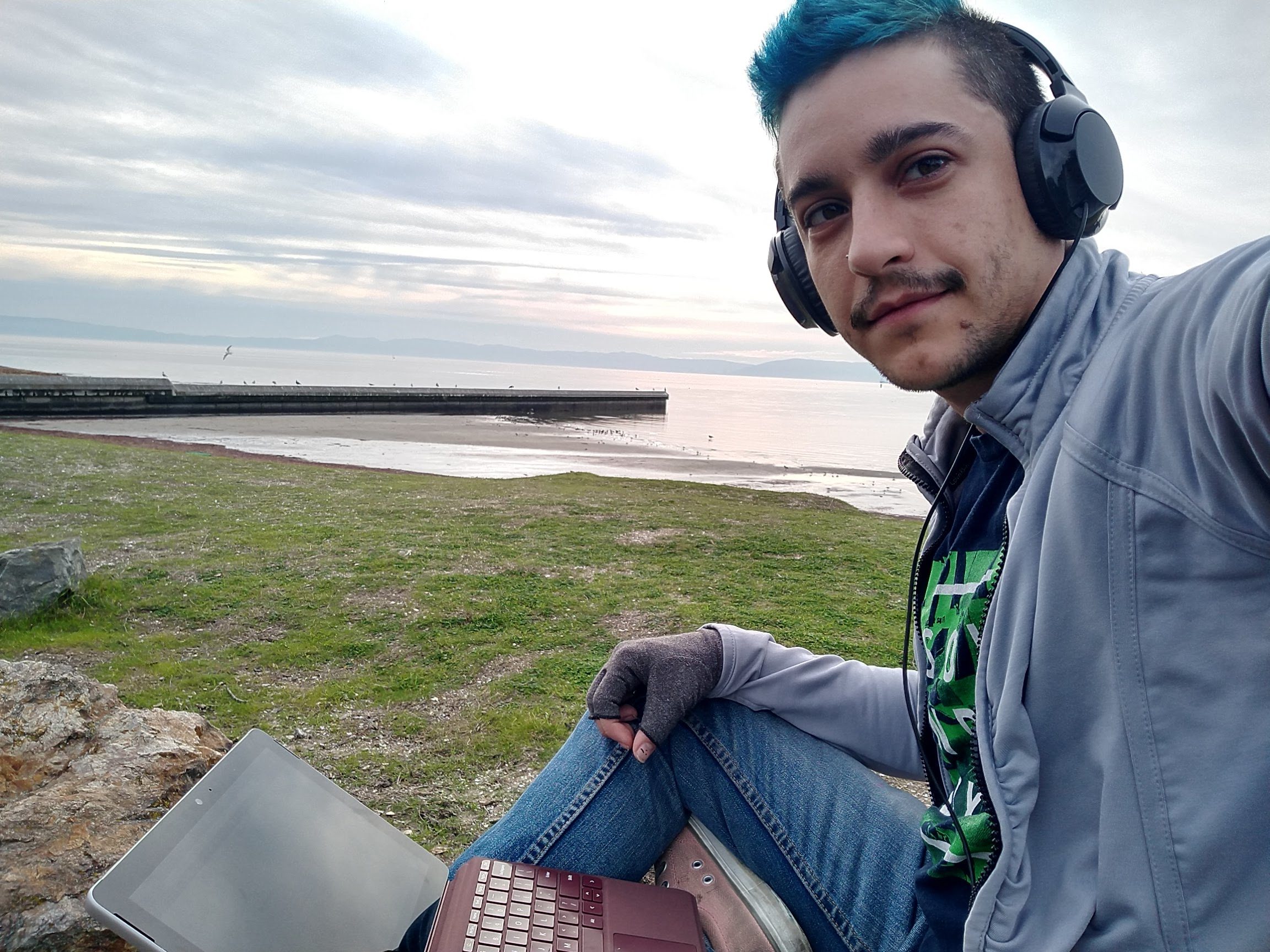 Kieryn Darkwater is a blue haired Labor Studies student at Laney College. They've been an activist for a long time and are currently organizing with East Bay for Everyone, the Coalition for Responsible Home Education, and the Laney Queers, in addition to co-hosting the Kitchen Table Cult podcast (which you can support here).
Kieryn grew up in a Christofascist quiverfull homeschooling family where they learned how to organize for the theocratic takeover of the right wing. This blog started out as a way to document the firsts of a newly married woman resistant to following the quiverfull path they were trained for.
Over the years this Bridging the Gap has become a safe place to deconstruct and process – from questioning the faith, to coming out as trans, to stemming the tide of fascism, and all the mental health crises in between.
This blog is a messy journey from sheltered homeschooled girl to confident hack-of-all-trades boi learning how get by and love themselves. If you want to watch that unfold in excruciating detail, start here.
If you want to reach Kieryn, visit the contact page.
Or follow them on The Fediverse.